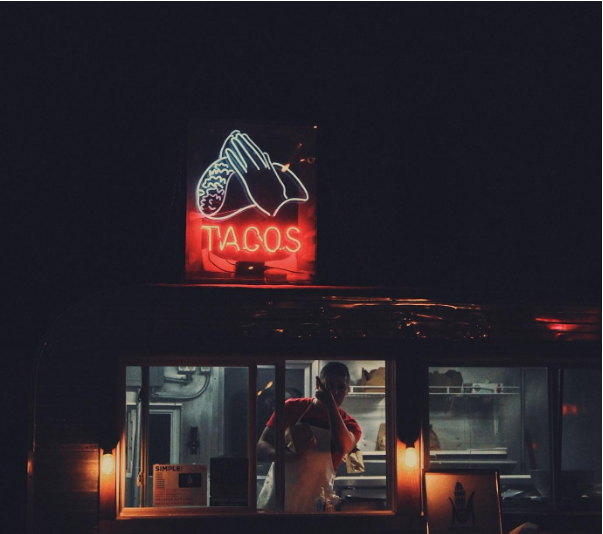 Good question. And the answer is no! The food truck industry is alive and well thanks to the craft and adaptability of clever entrepreneurs looking to take their love of food to the road in exciting new ways. We've looked at the current food-on-wheels scene and drawn our own conclusion that squashes the argument that food trucking is on the way out – and we're determined to tell you why.
Food Trucks are Going Strong Because Anyone Can Run One
The most appealing factor in owning a food truck is that is costs a fraction of the price associated with opening and maintaining a bricks and mortar restaurant. Expensive land costs? A team of head chefs? Customers dining in? No thanks. Food trucks remove the need for excessive overheads and allow would-be entrepreneurs to enter the foodservice market more affordably. Not only that, but they provide many cooking extraordinaires with an opportunity to try out new flavours and recipes that they wouldn't otherwise have the chance to. Food trucks help everyday people to avoid the risk of investing heavily in a venture that may not work out, so it's always a great option.
Food Trucks are Big Business because of Media Appetite
Ever heard of Instagram or Facebook? The social media boom is real and awesome food art is here to stay. In fact, influencers are making a killing from posting photos of their latest soon-to-be devoured meals in beautiful locations. This is great news for food trucks. Owners of cleverly designed and slick vans are perfectly positioned to capitalise on the current climate, which is great for business. Food markets are another awesome opportunity for vendors because they combine the social aspect of eating with awesome snap friendly environments. It's win-win.
Food Trucks are Great for Driving Your Brand
Word of mouth is great, but so too is food in mouth. The best thing about a food truck is that you can literally up your restaurant and move to another location. Drive the customers to you? Or actually drive to them? If you know what I mean. While driving customers to your door is the ultimate goal, driving to them is a great first step in making this a reality. Social media comes in again here because it is great for expanding your brand name. In 2019, you can rest easy knowing that your delectable dishes will be well rewarded thanks to digital savvy foodies blogging, reviewing and recommending your creations online.
The Future Looks Good
The food truck industry is far from dead, in fact, it's very much alive and well. A cost friendly entry point and the continued rise of social media are just two reasons why it's a great time to enter the food truck industry.
Our Verdict? We can't see any reason to worry about the longevity of food on wheels. In fact, we are so confident that we have gone all in! To learn more about awesome food trucks and how you can get into this exciting industry, reach out to us at Van Demons.