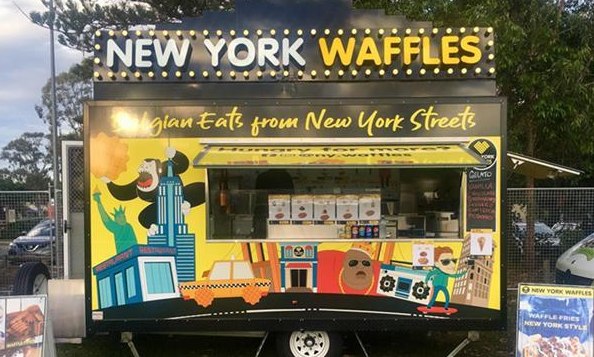 The most important thing to know before jumping into the food truck industry is that having a fantastic vehicle makes a world of difference. With a tailored space to match your style and needs, you will be driving, cooking and selling amazing dishes in no-time. On the other hand, being stuck in a rigid, poorly laid out fit out will make it difficult to truly thrive. One way to ensure that the road ahead is a little less bumpy is to invest in a custom-build with an expert dealer. Doing so will save you time and money plus a whole lot more. 
Deciding to go with a custom-built food van means that you will get exactly what you want when you want it.
Expert manufacturers across Australia specialise in crafting the perfect vehicle for the needs of each client. They can work from scratch or with plenty of personal input and suggestions from yourself. A custom-build will work to design something that suits the type of cuisine that you will be selling. Do you need deep fryers to cook up golden, crunchy chips? A row of hot plates to grill succulent lamb? Or how about an awesome theme to help you stand out from the crowd? Custom-builds work with all these questions and are the best way to achieve the outcome that you need for ultimate success.
An efficient vehicle is a sure way to improve sales and get your food flying out the door.
That's why it's always a smart decision to talk to the experts about the right design for you. If you want your food out quickly, consider the layout and functionality of your space. A team of staff will need room to work effectively, customers need to be served conveniently and cold storage is crucial. Custom-build professionals can walk you through all these considerations along with anything that you might overlook.   
A custom-built food van provides peace-of-mind when it comes to the mechanical aspect of your truck.
Your job is to smile and cook great food, not moonlight as a grease monkey and look under the bonnet. So, leave the complications in the hands of the professionals and sit back. Any reputable manufacturer will ensure an exceptional level of craftsmanship and stand by a warranty for their work. This will take the stress out of getting to sites and limit the chance of breakdowns, which are costly for the back pocket and take you out of the game. 
To make your entry into the food van world hassle free, we recommend investing in a fantastic custom-build. Expert manufacturers will produce a perfect vehicle for your needs which will save you a lot of time, stress and heartache down the road, leaving you with time to focus on your passion. To get in touch with one of our experts at Van Demons, visit our website and take your first step towards a food van journey today.