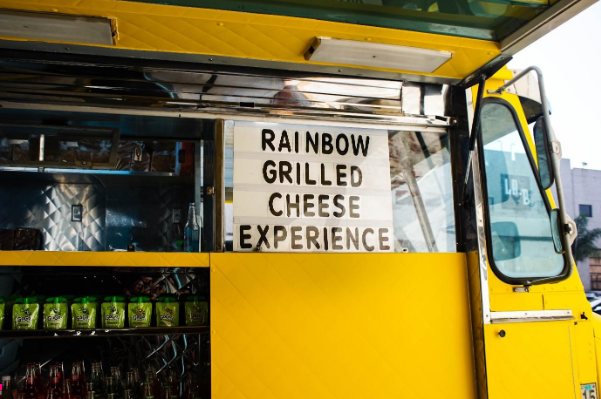 Plenty of people have dreamed about parking their corporate job and hitting the open-road as a mobile-kitchen-wiz. But did you know that there's more to it than simply buying fresh ingredients, flipping burgers and working the till? Without the correct permit or license, you could end up in a world of trouble well before you've even collected a dime – regardless of how good your patties are! So, to help you get one step closer to your culinary-car-dream, we've investigated what's involved in obtaining a food van permit, why it's important to do so and what the consequences are if you don't.
What You Have to Do
Step one is to get in contact with your local council. Let them know that you are keen as a bean to operate a food van then and register your vehicle. From their website you'll be able to collect information regarding what specific permits you need and what laws apply to you. 
Note: Different laws apply in different states, so check in at the ABLIS website to get the right information for you. 
The next step is to inform the council of where and when you intend to operate via your Statement of Trade. Once again, take into account variation. In some states you might find that a food van cannot operate within 100 metres of an open food business. While in others you may have to adhere to the hours of operation for local shops. Complications can also arise if you want to work on council or private property. Remember to check first.
After this you will need to get a permit approval. Along the way you might be asked to submit a food truck design for assessment. This usually looks at things like physical design, sustainability along with fire and safety measures. 
Don't forget a plan for food and litter disposal! 
The type of food license or permit that you will need is determined by how you intend to use your food van. Think about the type of food, the customers, how everything will be served etc. It all comes into calculation. 
Basic permits can vary in price. A regular yearly rate can set you back as much as $2,500, while small events over a single day can cost around $100. 
Why You Should Do it  
Permits are all about regulation, protecting customers and yourself. No one wants to get sick from eating a dodgy hotdog or an off slice of cheese, especially when there's an exchange of money involved. Keep in mind that the stakes are a little higher in the food van business than Mum's Tuesday night Tuna Bake. The other reason to get a permit is because it would be horrible to make someone fall ill. These protocols might seem mundane, but they'll help to steer your clear of any mishaps along the way. 
The Consequences if You Don't 
There's a range of punishments that you will come up against if you neglect to obtain the correct permits for your food van. At the top of the list is a hefty fine, which isn't fun for anyone's back pocket. After that? Well, just think about brand name. Google and Facebook reviews can spread positive and negative press about your business at the click of a button. So do the right thing.
Operating a food van is a fantastic idea for anyone looking to have fun while they spread the joy of great food. Just keep in mind the importance of following a few simple rules and you'll be well on your way to a great time.  
The above information is a good place to start when it comes to the basics on getting a permit for your food van. For more ideas and advice, get in touch with Van Demons today!