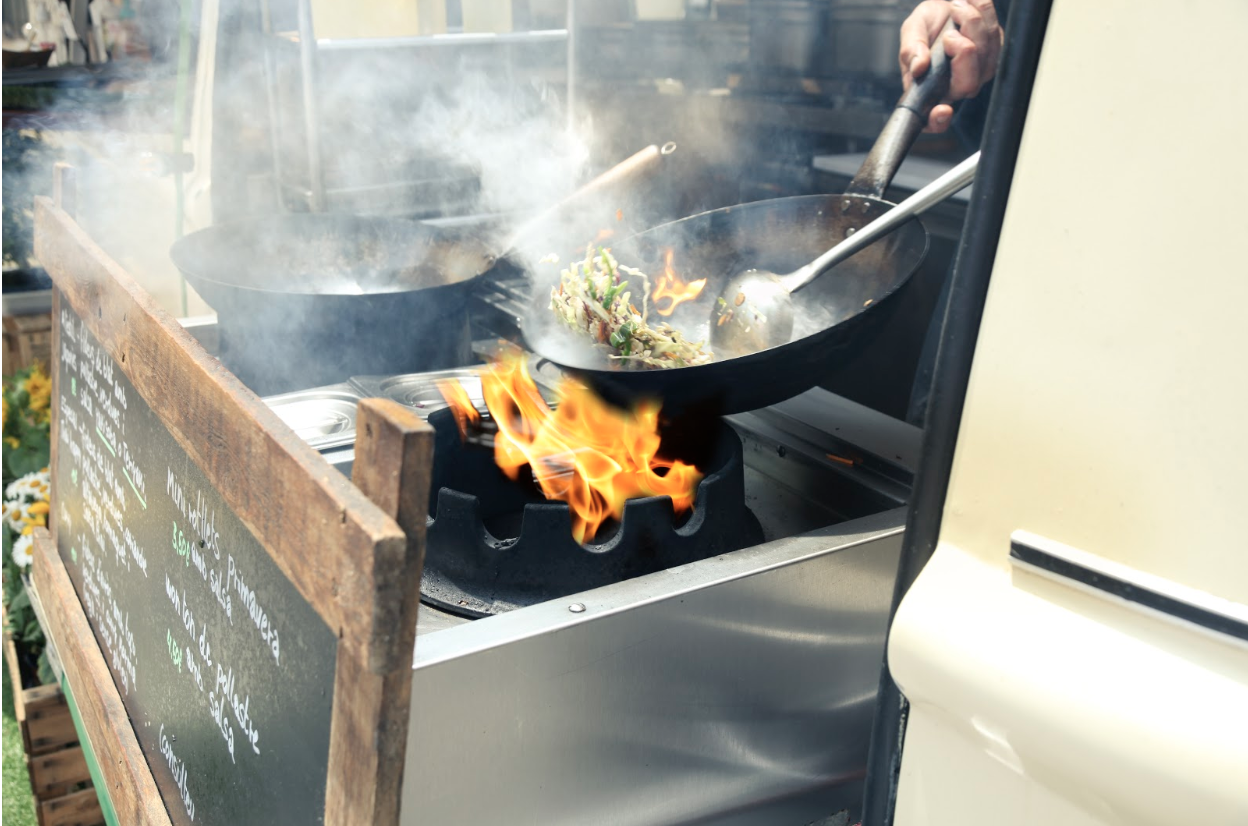 Turn any trendy corner of the city and you'll almost always find a food truck parked there. With these culinary caravans reshaping the landscape of the food and beverage industry, it's no wonder their rising popularity seems to be on the up and up.
You've probably even thought about what food you'd be selling if you had your own van, or how you'd deck out your own food truck. Well, if you're keen on turning your day dream into a reality, here are some tips that'll ensure you take to the road with a practical kitchen and a fabulous fit-out.  
Here's what you need to make sure you design the ultimate food truck kitchen that puts the fun in functions!
Creative Vision
Your branding needs to be on point if you want your delicacies to be sold out come end of day. That's why having the aesthetic of your truck and your fixtures planned out is absolutely crucial. Be sure to perfect your colour scheme and think out any decorative elements that could work in your favour. Neon signage can get you ahead of your competitors and help your truck stand out wherever it's parked. Having a creative vision for your truck will also help align your marketing and keep things as consistent as they are memorable. 
Safety Standards
Something to keep in mind from beginning to end is to make sure that your truck complies with all health and safety protocols in Australia. The industry is highly regulated, so if you're caught with a truck that isn't up to scratch, you could be hindered from getting it on the road or stuck with additional costs to change issues that could have been avoided. Make sure that you're well aware of the legal standards that need to be fulfilled before decking out your truck by working with a professional team. At Van Demons, we build all vehicle to Australian standards, and in accordance with relevant council guidelines.
Pursue Quality
While it's tempting to cut corners in order to create a striking food truck in record time, it's important to think about substance over form. Don't cut costs on fixtures that will experience heavy wear and tear. Things like sinks, appliances, and flooring should be of excellent quality – they are, after all, the first things to breakdown. You'll save yourself long term costs by investing in things that last rather than replacing them every few months.  Plus investing in a top quality food van from the start means that you risk less down time – imagine what it would mean to your business if your food van failed you during a 3 day festival with 10,000 hungry mouths to feed each day.
This is also important if you're thinking about selling your truck later down the line. No one will want to buy something that's poor quality and unlikely to  get them the financial and literal mileage they're after.
Expert Help
This is the most valuable information you'll get out of this article…
Before you get out the finger paint and tools, you'll need help from the experts. Messing around with your truck without the right experience can be disastrous and even more costly than it needs to be. Make sure that you work with a specialist right from the get go who knows the ins and outs of food trucks and fit outs when it comes to designing your kitchen – someone who can get the work done as expediently and professionally as possible.
Getting help from an expert will help you keep your creative vision aligned with current safety standards and protocol.  and you'll be able to gauge if your creative ideas are achievable or if they should remain on the drawing board.
Get in touch with our fit-out fanatics at Van Demons Vans on 1300 886 7736 or email us at info@vandemonsvans.com.au for expert advice on how to fit out your killer food truck.