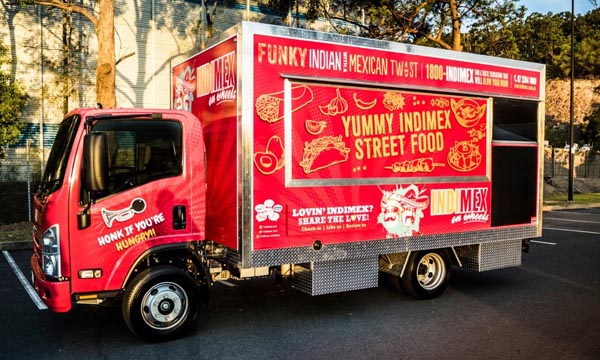 Funky Indian with a Mexican twist? Who would have thought. Chicken Tikka Tacos, Beef Roganjosh Burritos? Well, it certainly works, and chef GJ's hugely successful restaurant in Greenslopes, Brisbane has a proven formula that he has taken into his new bright red food truck, now roaming the streets of South East Queensland.
With a kitchen as bright and colourful as GJ himself, and loaded with an enormous array of commercial appliances, this truck is well equipped to take on any major event. We reckon this mobile kitchen rivals any bricks and mortar commercial kitchen.
Chef GJ is certainly some character, hugely likeable and true to his Indian background, extremely hospitable. He is passionate about his food and will surely go gangbusters at all the big events around town.