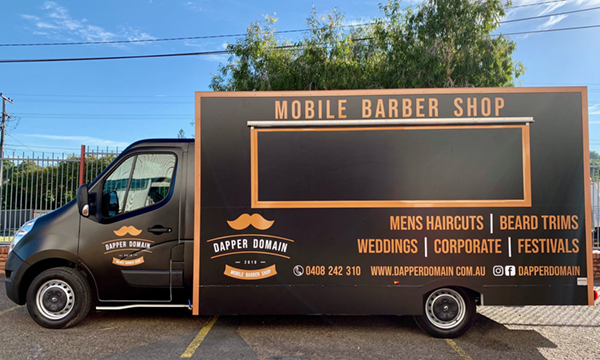 Everyone knows we don't just build food trucks, right? Van Demons can build and fit out pretty much any kind of mobile business. Take a look at Dapper Domain, a mobile barber shop that we've just built for Ebony in Sydney, allowing her to take her business to her customers. She's even looking at doing hair cuts and beard trims at festivals and corporate events. How novel!
Built onto our old fave, the Renault Master cab chassis, this 4.2m x 2.4m barber shop is equipped with barber's chair (obviously), aircon, drinks fridge, a custom made lounge and stainless steel cabinetry, benchtops and sinks.
Contact Van Demons today to get your special project on the road.
Follow their journey here: