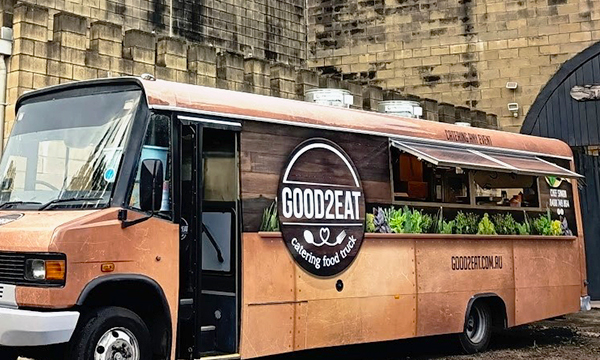 Jill and Simon from Good2Eat Catering have got the complete package. Awesome, eye catching vehicle – tick. Amazing food – tick. Great service – tick. Passion for doing things properly – tick. These guys were already well on their way up with their catering business, but now with the arrival of their newly fitted out Mercedes bus, they are set to really go places.
Formerly a school bus in Tasmania, we reckon Jill and Simon's new catering bus "Herbie" is loving his new lease on life. Weddings, parties, good food and good times. Slightly more exciting than doing the daily school run!
The Van Demons crew stripped out the seats and bus interior and installed a full commercial kitchen for Chef Simon to weave his magic.
Check them out on Facebook to see the beautiful food that these guys are producing in their brand new catering bus:
Check them out on Facebook to see the beautiful food that these guys are producing: