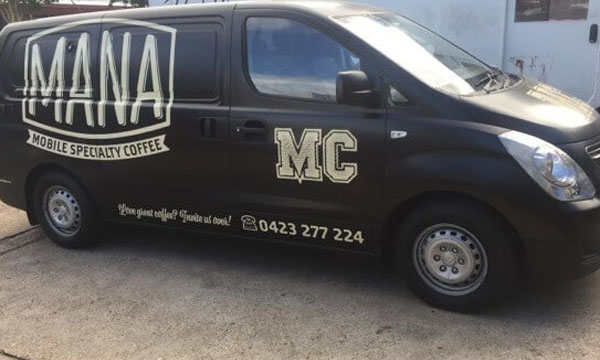 The folks at Van Demons have been missing their morning coffee fix with Dave from Mana Coffee coffee tasting his way around Europe with his family. Come back Dave, these boys aren't coping without you!
Dave's coffee van is a Hyundai iLoad powered by a Onan 5.8kW generator, plenty of refrigeration and a 2 group Wega coffee machine, coffee grinder, and all the other paraphernalia required to make great coffee.
If you'd like awesome coffee at your workplace served with a smile, drop Dave a line, he'd be happy to come and see you. Just give it a couple more weeks till he's back in the land of the living.