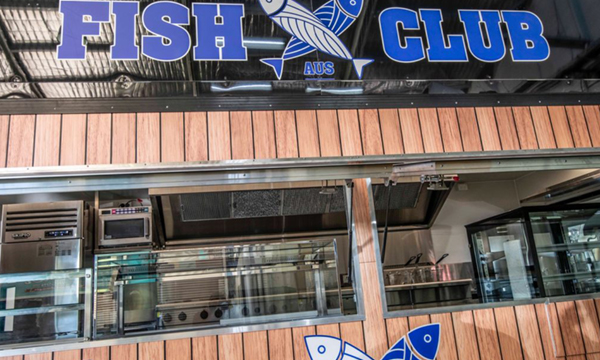 It's hard to believe that with the amazing abundance of fresh seafood that the Gold Coast enjoys that there are not more seafood food trucks roaming the Coast. In fact, we don't know of any. Until now. Introducing The Fish Club.
Chef Marcos is stepping out of his usual four walled kitchen in order to seize the opportunity, bringing some wonderfully fresh seafood creations to private events and festivals on the Gold Coast.
Marcos' 5.8m long trailer with two serving windows is kitted out with all of the top brand equipment a chef demands, all of the usual top notch fixtures and fittings one can expect from a Van Demons Van and a clean and classy looking wrap with an awesome eye catching pop up sign.
With Marco's passion and creative flair, together with his slick new van, he is sure to cause some waves on the Gold Coast food truck scene.
Follow their journey here: