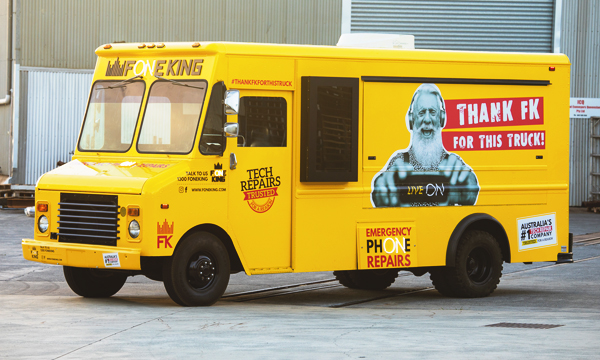 Did you know that Van Demons can build and fit out any mobile business? Check out this super-slick looking mobile repair truck that we recently completed for Fone King in Sydney.
This imported American P30 step-van has undergone a complete transformation. She now serves as not just a mobile business but the perfect promotional vehicle, a moving billboard in effect that screams "look at me!!". A long way from the streets of California delivering mail for UPS!
This van has opened up a new opportunity for Fone King while their stores have had to temporarily shut. Whilst many retail businesses and food outlets have been forced to close down for the next however many months, food vans, smoko/coffee vans and other mobile businesses are still being permitted to operate. So, contact us today for a quote on your new mobile venture!
And, if you like Fone King's mobile repair truck, check out one of our other mobile business vehicles here.
Follow their journey: