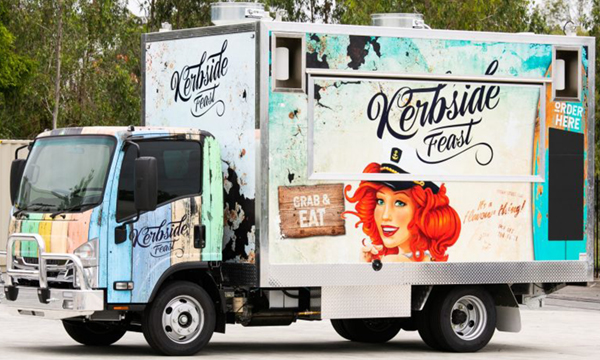 Kerbside Feast's Custom Built Food Truck
It's amazing how some great artwork can transform a blank food truck body into a moving piece of art. A food truck can be just that – a moving billboard – a simple yet extremely effective way of promoting your business.
Love the wrap on this truck on its way to Bateman's Bay, a few hours south of Sydney. Richard & Kate are planning on cooking up a storm in their schmick new mobile kitchen, built onto the back of an Isuzu truck. With a huge amount of commercial equipment on board, two custom built rangehoods and a pumping sound system with built–in external speakers, these guys are certainly well equipped for the largest of functions. Instant party!!
Follow their journey here: